Mens Womens Watches For Sale
Patek Philippe Pocket Watch Minute Repeater Leroy Fales 18K RG w/COA Apr.$100K!!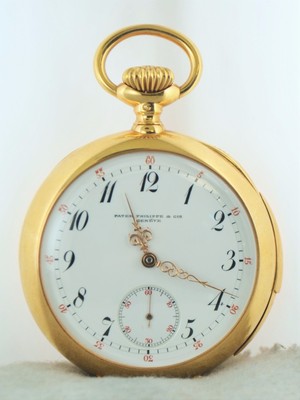 This Pocket Watch was made for the famous American businessman, Leroy Fales. He was the director of The Fales & Jenks Machine Company and the Pawtucket branch of the Industrial Trust Company, President of the Jenks Spinning Company, the Pawtucket Manufacturing Company, and the United States Cotton Company, and had other interests of importance. A Republican in politics, Mr. Fales represented Central Falls in the State General Assembly for four years, 1896 - 1900, and retained a deep interest in party concerns and public affairs.
Current Bid: $49000.0